Testimonials
EVERY client recieves a Post Inspection Survey link when we email them the written report. Below are some reviews from previous surveys. To view the results of our most recent, and ongoing survey, CLICK HERE To go directly to customer comments from the survey CLICK HERE


Bryan was awesome. Walked us through the entire process, answered every question, and gave us very helpful tips. My husband and I are first time homebuyers and he never made us feel like our questions were not important. This company is extremely professional, courteous, experienced, and knowledgable. We'd recommend this company and Bryan to all of our friends and family. Thanks for helping us feel confident in our first home purchase. Stefanie and Randy Farley ~ Indianapolis, IN
---
I was very satisfied with Mr. Gibbs, who was my inspector. He informed me of things I did not know about my home and the home buying process. He made the process a very easy and informative one. I was very satisfied and would recommend this company to all my friends and business associates, or anyone interested in buying property. residential or commercial.
Thanks again Mr. Gibbs, you were a delight to do business with.

Sincerely,
Alice B. Majors
Indianapolis, IN

---
An overall excellent experience. Steve was very professional, very knowledgeable, and very helpful as we went through this process. I would definitely recommend Gibbs Surette without hesitation. Kent Lebherz ~ Indianapolis, IN

---
I was very comfortable with brian. he felt very trustworthy from the moment we started the inspection. i was so pleased with the entire process, i'm satisfied knowing that the home i'm purchasing will be safe for me and my children. Melanie Brown ~ Indianapololis, IN

---
~ My husband and I were purchasing our first home and it was a stressful process at times. However, Bryan made the inspection process completely stress free! He was very thorough and took the time to explain the features of our new home to us. We never felt rushed and he encouraged us to ask questions. I would highly recommend their services!
Randy & April W. ~ Indianapolis, IN
---
~ I thought the inspection process was going to be a stressful event, yet the inspector put me at ease with his knowledge and his helpful advice. Anonymous ~ Fishers, IN

---
I felt like Steve was great in explaining everything he saw, and was helpful in answering all my questions. He definately took his time and did a great job checking every aspect of my new home. Samantha Irwin ~ 5/28/2009

---
As first time homebuyers, your services helped us feel educated and informed about the home we were looking to purchase. We will definitely use your services again, and we will be highly recommending you to friends and family! Thank you! Megan Conway ~ 5/28/2009

---
Outstanding job on the inspection! Bryan was beyond thorough and let us know about potential problems and issues that we never would have thought to ask about. Now we know exactly what we're moving into and can plan accordingly. Thanks for such a comprehensive inspection! Valerie Riley ~ Anderson, IN 4/30/2009

---
I have not been through the home buying/ inspection process before and I felt very comfortable through the process and learned a great deal. Thank You! Justin Linder ~ Indianapolis (Broadripple), IN 4/14/2009

---
I was very pleased with the service from Brian Gibbs. The inspection was very complete and really gave me a great insight into the house we are buying. Thank you very much!!! Jeremy Mosbaugh ~ Indianapolis (Broadripple), IN 4/22/2009

---
Bryan Gibbs was very personable and both me and my fiance enjoyed his company during the inspection. He did a great job on informing us what needed to be looked at and what we would have to do to keep our house in working order and functioning properly.

At first, my fiance and I weren't quite sure what to expect when it came to inspection. We actually didn't think that there was going to be alot to inspect. We were wrong. Bryan Gibbs inspected areas, that for some reason didn't even come to mind but I'm glad he did. For being a first time home buyer the best thing that I can be is informed, I'm glad we were able to recieve your services. Lora Blount & Shaun Sanders ~ Indianapolis, IN 4/4/2009

---
Steve was wonderful, and my husband and I both felt very confident in his skills and knowledge as an inspector. Megan & Bill Conway ~ 5/28/2009

---
Your service is about Bryan Gibbs. He is exceptional. He was thorough, personable and a great listener. If I had to use your company again, I would ask for Bryan. Barbara Fehr ~ Indianapolis, IN 4/28/2009

---
Bryan was very knowledgeable about every area of the home. He was very patient with me when explaining various problems with the house. He went above and beyond my expectations!

I was very impressed with my inspectors ability to do a through check of the house. He went above and beyond my expectations to explain every detail to me. The documentation and photos of the home that were emailed to me helped in my home buying process. I would recommend this company one hundred times over. Great Job!! Lauryn Zimmerman ~ Indianapolis (Broadripple), IN 3/26/2009
---
I was so satisfied, not only will I use the company again when we buy another house I will be sure to recommend them to anyone I know who needs a house inspection. Erika House ~ Indianapolis, IN 3/26/2009

---
i was very comfortable with brian. he felt very trustworthy from the moment we started the inspection. i was so pleased with the entire process, i'm satisfied knowing that the home i'm purchasing will be safe for me and my children. Melanie Brown ~ Indianapolis, IN 1/22/2009

---
An overall excellent experience. Steve was very professional, very knowledgeable, and very helpful as we went through this process. I would definitely recommend Gibb Surette without hesitation. Kent Lebherz ~ 11/16/2008

---
Bryan Gibbs is the greatest to work with. I appreciate his patience after a couple of attempts in getting all utilites for him to perform the inspection. He not only took the time to explain things so that I could understand but he had no problem in sharing his knowledge. Thanks for a job well done.

I would also like to thank the office staff. My phones calls were always promptly and courteously answered.

As usual, it was a pleasure doing business with Gibbs Surette Inspection! Daniele James ~ Indianapolis, IN 6/2/2009
---
---
Photos From Routine Home Inspections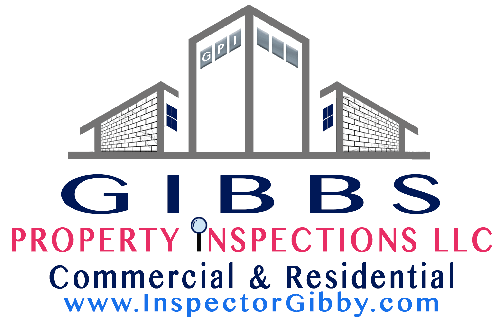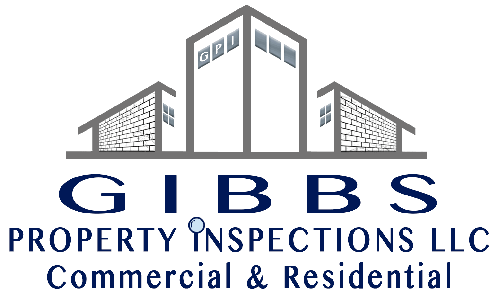 Schedule Your Home Inspection

online
Or call one of our friendly staff members. We are available:
M-F 8am-10pm & Sat. 10am-6pm
(317) 844-5334

Attic To Basement, Let Us Inspect It First!
Avon, Brownsburg, Carmel, Cicero, Fishers, Fortville, Franklin, Greenwood, Indianapolis, McCordsville, Noblesville, Plainfield, Westfield, Zionsville