Bryan's Home Inspector Bio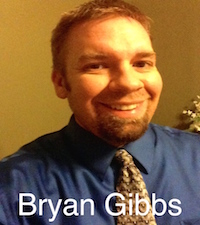 I am originally from Greentown, IN but moved to the Indianapolis area after my honorable discharge from t

he U.S. Navy in 1998. I lived in the Broad Ripple area for about 8 years before moving to Noblesville in 2006, where I currently reside.
PROFESSIONAL:
The Navy taught me a lot of life skills, which I believe helped to mold and shape me into the person I am today. Among those, Pride, Integrity, Honesty, and Professionalism are core values that I practice everyday, both in my personal life, and professionally as a Home Inspector. Being involved with Naval Aviation, safety and attention to detail were a big part of my daily life in the military, and something I think has carried over well into my career as a Home Inspector.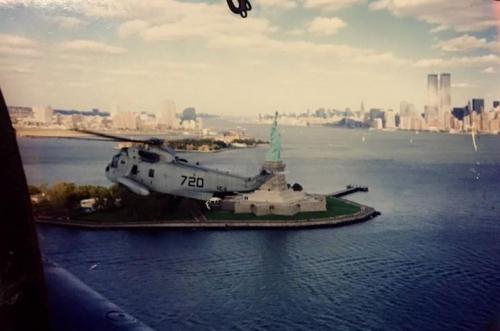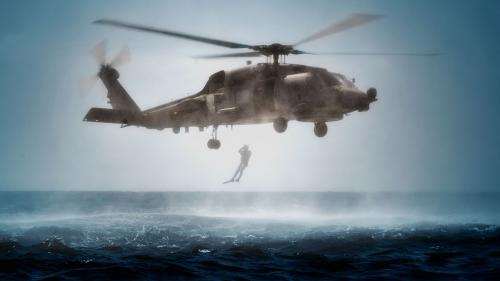 I p
erformed various duties while serving, but all revolved primarily around H-3 and H-60 helicopters. I was assigned to squadrons whose missions included anti submarine warfare and Search and Rescue
.


After the military, I came back to my home state of Indiana and embarked upon a career in commercial and industrial Fire and Security systems. This included computer integrated and software driven Access Control Systems, CCTV systems, Burglar Alarm / Intrusion systems, and Fire Suppression systems such as Halon, FM200, & Co2 systems for data centers, computer rooms, and other applications with highly sensitive electrical equipment. I started out as an install technician / trouble shooter, but quickly worked my way up to Project Manager and Systems Design Engineer. These roles provided me with opportunities in large scale commercial construction projects to work closely with various special trades to coordinate the installation of our systems throughout various stages of construction.


In 2001, I bought my first home. It was somewhat of a fixer upper, built in 1946. Through the process of remodeling and just fixing things, i became more interested in houses, and real estate. I soon got the investor bug, and aquired a few rental properties. It was then that I decided to make a career change and decided to use my G.I. Bill to take the pre licensing courses required to take the state exam for becoming a licensed Home Inspector. I took the state exam and passed in the fall of 2005. I then proceeded to become licensed and was inspecting full time by the start of 2006.


PERSONAL:
My wife has over 20 years experience teaching. Primarily preschool and kindergarten. She has a passion for younger children, and teaching, and is very patient, and good with younger aged children.

My 2 kids keep me busy in my off time. Both have been involved in various sports, year round, since they were very little. This has included various travel sports, which kept me running to various tournaments on the weekends, many out of state. My daughter (oldest) was primarily a year round soccer player. She played on MRL teams with Indy Premier & Hoosier FC, and played high school soccer at Noblesville HS, where she graduated in 2020. She is now a student at IU Bloomington.
My son attends high school at Guerin Catholic, where he plays Football, Basketball, and runs track. I am a very proud father, and my favorite past time has been watching my kids compete in whatever activities they chose to be in.
And when I am not inspecting houses, spending time with my family, or playing with my dogs, my other passion / hobby is Grilling/BBQ/Smoking. I love to smoke some ribs, beef brisket, or a whole Boston Butt to make some pulled pork BBQ. I have experimented with all sorts of other foods, but those are prob my favorite to make. Of course, nothing wrong with a good ol hamburger and hot dogs, or brats evety now and then. My wife hails from Mexico, and is an EXCELLENT cook as well. We often combine our culinary skills to make some outstanding authentic mexican dishes. Smoked pork / brisket tacos anyone? And her guacamole is the absolute BEST! :)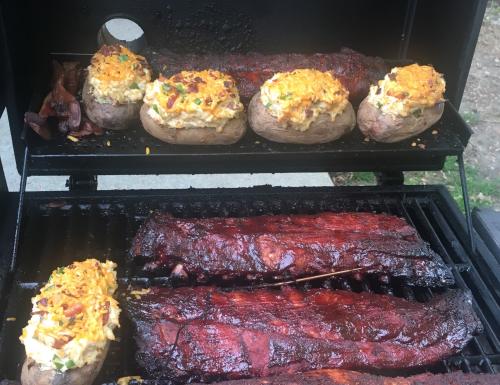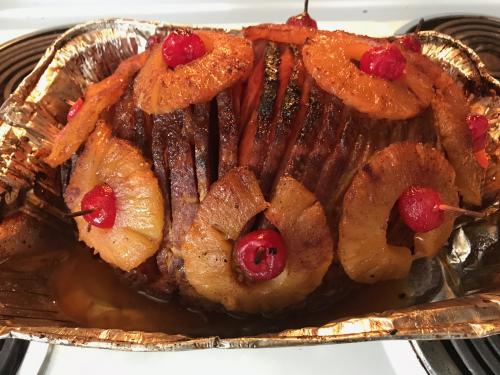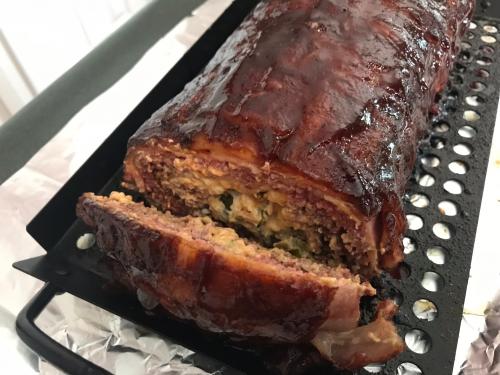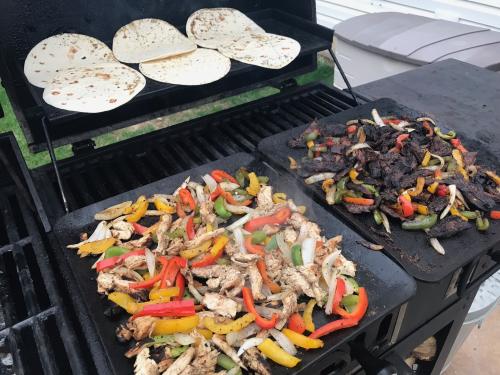 Upper left: Smoked ribs & twice smoked potatoes. Upper right: Smoked ham. Lower left: Smoked "fatty". Lower Right: Grilled steak & chicken fajitas.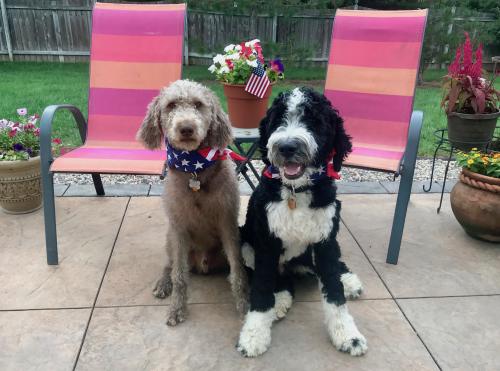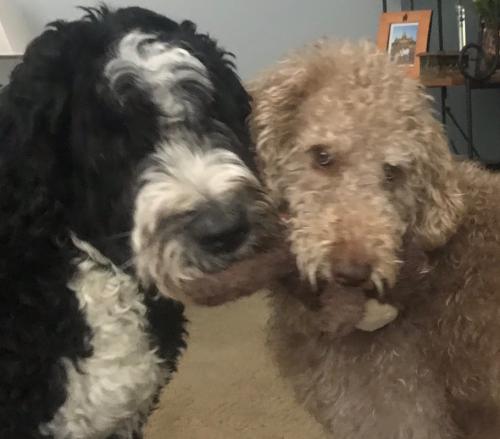 I also love spending time with my 2 dogs. Cooper is a F1b Labradoodle, and Charles is a F1 Bernedoodle. Both are amazing, smart, and loyal dogs.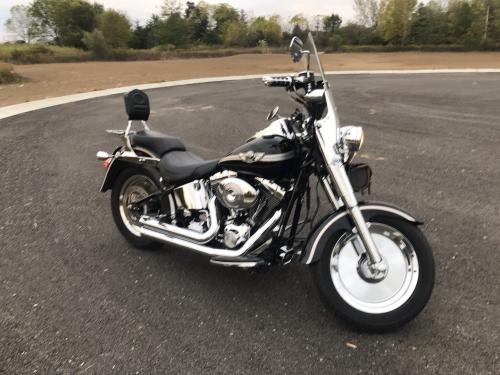 And finally, I also enjoy riding my 2003 Harley Davidson Fatboy. If only I could digure out a way to carry a ladder to inspections!
Photos From Routine Home Inspections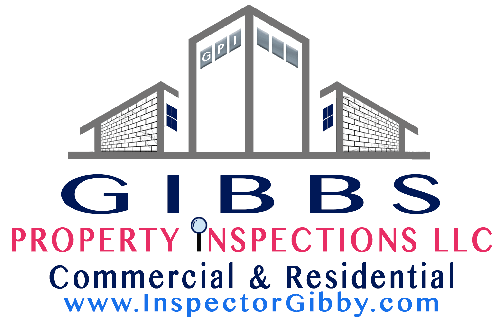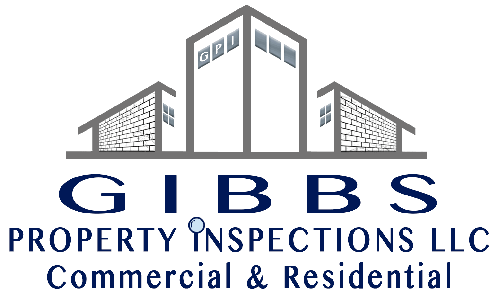 Schedule Your Home Inspection

online
Or call one of our friendly staff members. We are available:
M-F 8am-10pm & Sat. 10am-6pm
(317) 844-5334

Attic To Basement, Let Us Inspect It First!
Avon, Brownsburg, Carmel, Cicero, Fishers, Fortville, Franklin, Greenwood, Indianapolis, McCordsville, Noblesville, Plainfield, Westfield, Zionsville